miércoles, 30 de abril de 2014
A link to practice some vocabulary about technology. Have a look!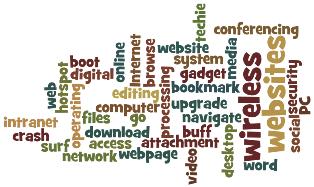 http://learnenglishteens.britishcouncil.org/grammar-vocabulary/vocabulary-exercises/technology
martes, 29 de abril de 2014
En este enlace tenéis un juego que os puede ayudar a aprender los verbos irregulares. Let's play!
http://www.manythings.org/wbg/verbs_past1-sw.html
En estos enlaces encontraréis ejercicios para practicar el pasado simple. También tenéis la explicación de la gramática
Have a look!
http://www.ejerciciodeingles.com/introduccion-past-simple/
http://first-english.org/english_learning/english_tenses/simple_past/a_simple_past_exercises.htm
Recordad que en los enlaces que aparecen en la parte izquierda del blog también podéis encontrar ejercicios para practicar todos los puntos gramaticales que vamos viendo en clase.